Zadie Smith, "Some Notes on Attunement"
"I just called myself a connoisseur of novels, which stretches the definition a little: 'An expert judge in matters of taste.' I have a deep interest in my two inches of ivory, but it's a rare connoisseur who does not seek to be an expert judge of more than one form. By their good taste are they known, and connoisseurs tend to like a wide area in which to exercise it. I...
"There are choices we can make as consumers and as members of a creative community. A lot of the stuff I'm about to mention might seem very obvious. It's definitely stuff you're already doing. Let's resolve to do more. 1. Buy books. New and old books, print books and ebooks, hardcover and paperback books, used and brand-new books. 2. Buy books from all kinds of stores. 3. Borrow...
The problem with the problem with memoir
"It's easy to point to bad memoirs and use them to attack the entire form but the form is never the problem. When you attack personal writing you attack Jack Kerouac, Ernest Hemingway, and Sylvia Plath. In truth most books are bad and most publishers are risk averse. Many bookstores are going out of business. The changing media landscape has made it harder for journalists to make a living....
"I actually wouldn't wish I had a gun. I've shot a rifle at camp once, but that's..."
– Ta-Nehisi Coates (via ayjay)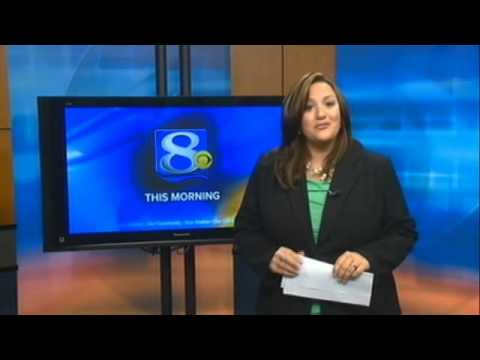 "Magic Hours demonstrates clearly the bind of being a modern essayist: One must present oneself as an authority, but an authority who is also compelled to confess that to be human is necessarily to be weak, frightened, flawed. The position is somewhat irreconcilable, and the discomfort thereby engendered also speaks to something very deep, I suspect, in the kind of North American reader...
"I was not raped or victimized. I am not 13, uneducated, or impoverished. I do not live in Kansas or Alabama or North Carolina or Arizona. I did have some excellent consensual sex without benefit of wedding ring or adequate health insurance. And then I got pregnant and the choices at my disposal threw me into a monthlong tailspin until, in a few painful hours, those choices vanished, through...
"What to make of this? There is a violence to reviews like this, to reading reviews such as this, that depresses the spirit, that makes me feel silenced, when all I wrote about, which is not even acknowledged in the review, is the theories and histories of women writers who have been silenced by the culture. I feel flayed alive. I feel humiliated and shamed. I feel like giving up. But...
"The serious critic can't merely be an ecstatic initiate either, however—someone whose worship of Art and artistes can threaten to devolve into flaccid cheerleading. The negative review, after all, is also a form of enthusiasm; enthusiasm and passion for the genre which, in this particular instance, the reviewer feels has been let down by the work in question. The intelligent negative...
Fear of a Black President
"Racism is not merely a simplistic hatred. It is, more often, broad sympathy toward some and broader skepticism toward others. Black America ever lives under that skeptical eye. Hence the old admonishments to be "twice as good." Hence the need for a special "talk" administered to black boys about how to be extra careful when relating to the police. And hence Barack Obama's insisting that...
In Praise of Fact-Checkers
"Being fact-checked is not very fun. Good fact-checkers have a preternatural inclination toward pedantry, and sometimes will address you in a prosecutorial tone. That is their job and the adversarial tone is even more important than the actual facts they correct. In my experience, seeing your name on the cover of a magazine will take you far in the journey toward believing your own bullshit. It is...
How To Write a Bad Review
"Sixth, be balanced. If there is awful writing in the book you're reviewing, and you want to quote it, go right ahead. But if the book is 5 percent awful and 95 percent fine, don't spend 75 percent of your review quoting the worst passages. People do this when they're angry. I understand: sometimes, when I am reading a book, I hate the things I hate far more than I like the things I like....
"Twitter Isn't Killing Books"
"There seems to be a nostalgia, both implied by Silverman's essay and in other corners of the critical world, for the good old days (which are not actually behind us) of sharp, negative reviews. There is a grave misperception that a negative review is more honest than a glowing, enthusiastic one. Indeed, negative reviews make careers and get attention, even if like Dale Peck's savage New Republic...
From Kate Zambreno, whom I will read SOON
"Lots of talk lately about the GREAT AMERICAN NOVEL that seems to be exclusively masculine. And how many of the characters in the GENIUS BOOKS are likable? Is Holden Caulfield likable? Is Meursault in The Stranger? Is Henry Miller? Is any character in any of these system novels particularly likable? Aren't they usually loathsome but human, etc., loathsome and neurotic and obsessed? In...
"Jonah Lehrer is part of a system that allows magazines, year after to year to publish men, and white men in particular, significantly more than women or people of color. He is part of a system where the 2012 National Magazine Awards have no women nominees in several key categories. He is part of a system where white editors belabor the delusion that there simply are few women or writers of...
The "Busy" Trap
"Busyness serves as a kind of existential reassurance, a hedge against emptiness; obviously your life cannot possibly be silly or trivial or meaningless if you are so busy, completely booked, in demand every hour of the day. I once knew a woman who interned at a magazine where she wasn't allowed to take lunch hours out, lest she be urgently needed for some reason. This was an entertainment...
This piece is so awesome I'm reading Le Guin again...
"Anybody who reads a lot is, if you like, an addict. The people who put their initials on the fly-leaf of a library copy of a mystery so that they won't keep checking the same book out over and over are story addicts. So is the ten-year-old with his nose in The Hobbit, oblivious to dinnertime or cataclysm. So is the old woman rereading War and Peace for the eighth time. So is the scholar who...
"A market economy, even a mixed market economy, will have winners and losers. Some of that will be luck of the draw, and some of it will be the results of untoward shenanigans, but as long as people perceive that there's a generally fair method of winning that's somewhat under their control — such as hard work — then they're pretty willing to tolerate some shenanigans on the...
"The hideous cloud of productivity now looms over all our lives. It seems that..."
– Jenny Diski, being an adult. (via ayjay)
""Shaming people," one of VIDA's organizers told The New York Observer, recently, "has never really changed anyone's mind." She said this by way of explaining why VIDA tries not to name names. I sympathize with her point; we here are ladies, and we were brought up to be nice about this. Add to that my burden of Canadianness, and suddenly the whole thing has to be positively treacly. It's...
The McNally Jackson list of all the books you...
mcnallyjackson:
Laura Miller, "Are Literary Classics Obsolete?"
"Most writers aspire to represent the speech of their own time. They listen to people talking at home, in the street and in the media. If the authors of a particular historical moment tend to sound similar, it is most likely due to this common influence rather than their influence on each other. It would be absurd for, say, Jonathan Franzen to write about 21st century Americans in the prose...
Robert Atwan, from Foreword to Best American...
"I'm not usually sold on epiphanies, especially of the life-transforming type. I'm more interested in the opposite experience: not those rare moments of startling insight or realization, but — what I suspect are more common — those sudden flashes of anxious confusion and bewilderment."
Geoff Dyer, from Zona
"If mankind was put on earth to create works of art, then other people were put on earth to comment on those works… Not to judge objectively or critically assess these works but to articulate their feelings about them with as much precision as possible, without seeking to disguise the vagaries of their nature, their lapses of taste and the contingency of their own experiences, even if...
Roxane Gay on Privilege
"When people wield accusations of privilege, more often than not, they want to he heard and seen. Their need is acute, if not desperate and that need rises out of the many historical and ongoing attempts to silence and render invisible marginalized groups. Must we satisfy our need to be heard and seen at the expense of not allowing anyone else to be heard and seen? Does privilege...
On Fifty Shades of Grey
"When you look deeper, though, which is challenging in a trilogy with the depth of a murky wading pool, these books are really about Ana trying to change/save Christian from his demons— she is the virginal, good girl who can lead the dark bad boy to salvation as if, historically, trying to change a man has ever worked out well. At one point during their courtship, Ana thinks, "This man, whom...
Pain!
"It turns out that most athletes' high tolerance for pain while exercising may also help them deal with it when they're at rest. A fresh analysis of studies on pain perception by researchers at the University of Heidelberg in Germany finds that athletes can tolerate more pain than non-athletes. And, the researchers conclude, regular physical activity can change the way practically anyone...
Summer Series B Race stats →
Stats for the Beach Loop ride →
"If there is a problem with the novel, and I'm agreed with Shields that there is,..."
– http://www.nybooks.com/blogs/nyrblog/2012/jan/19/writing-adrift-world-mix/ Tim Parks, "Writing Adrift in the World"
"If only she were one of these busy, useful women, who were always knitting or..."
– Barbara Pym, Jane and Prudence
"The conversations are all around me, the ones about what I can and cannot do..."
– http://therumpus.net/2012/05/on-pregnancy-and-privacy-and-fear/
"Now may be the time to mention that I basically agree with Marcus, that his..."
– http://lareviewofbooks.org/article.php?id=433. Review of The Flame Alphabet
"We are all perpetually smoothing and arranging reality to conform to our wishes;..."
– Janet Malcolm, In the Freud Archives
"The Last Samurai is the story of a single mother, Sybilla, and her son, whom she..."
– http://www.openlettersmonthly.com/novelreadings/helen-dewitt-the-last-samurai. Review of Helen Dewitt's The Last Samurai
"We hear a lot these days about two opposing tendencies in literature. On the one..."
– http://therumpus.net/2012/04/the-rumpus-interview-with-elif-batuman/ From a discussion of Mike Daisey.